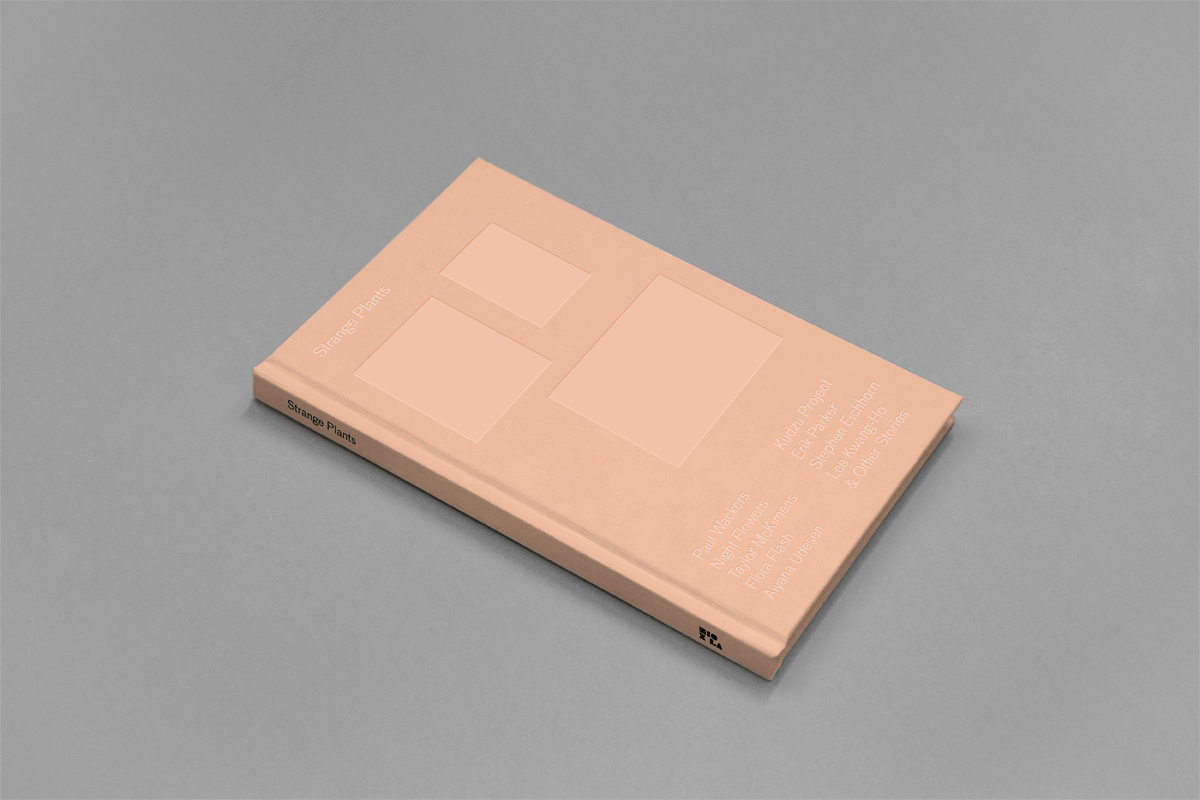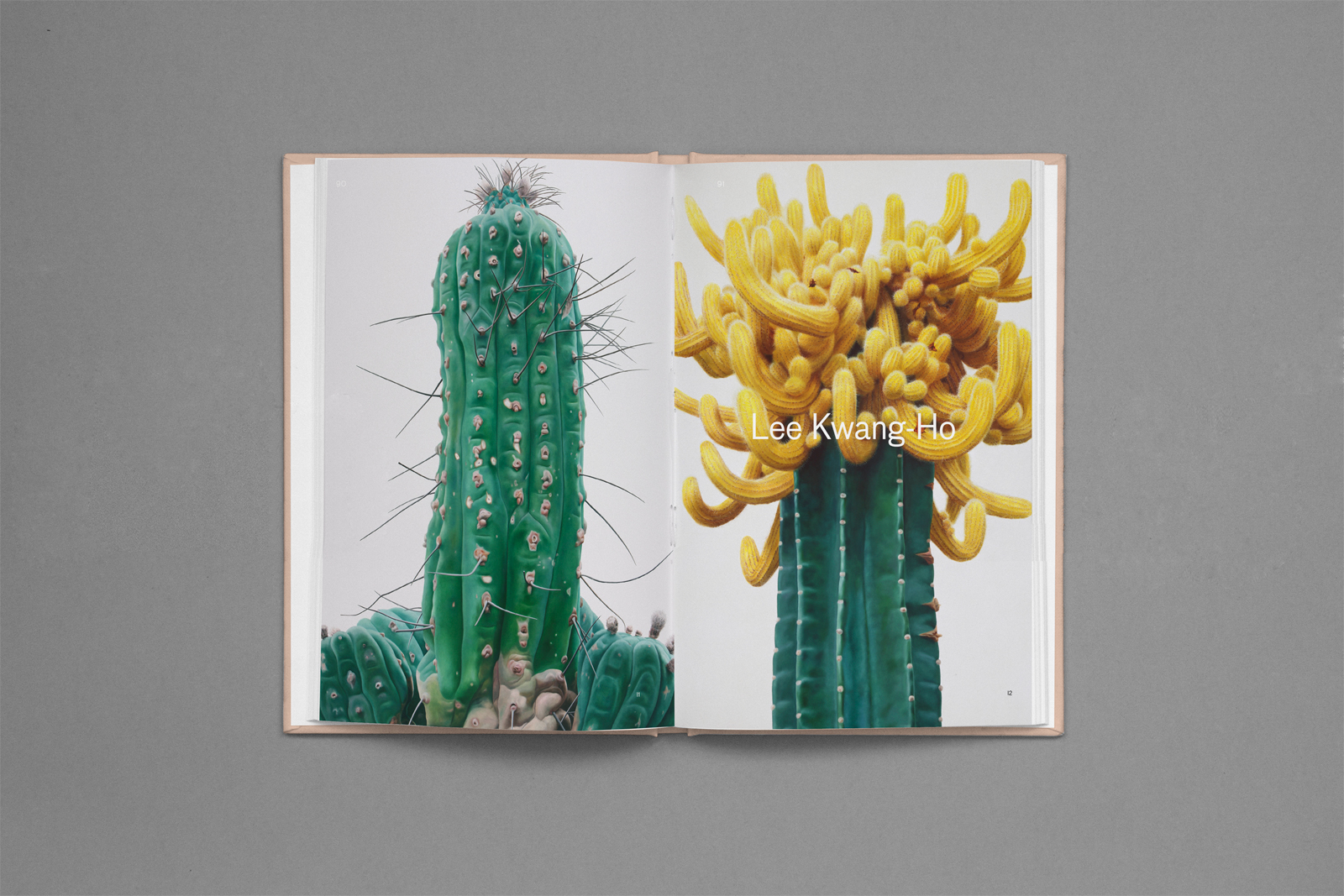 I have always integrated plants into my creative projects and daily environment. In plants I find a beauty that is both simple and complex, capturing a relatable parallel to our own lives. I fundamentally find comfort in them, in a strange way, I feel they keep me grounded.
Zioxl, founded by Zio Baritaux, is the creative agency and independent publishing house behind STRANGE PLANTS, described as a 'celebration of plants in contemporary art.' Kara and I are so taken with this book, it is everything we could have asked for both conceptually and in its design. The book features 25 artists, each exploring different perspectives and interpretations of plants in the creative process and in the artists' personal lives. A gathering of in-depth interviews with paintings, photography and sculpture from established and emerging artists. I have been eagerly awaiting my copy of STRANGE PLANTS to arrive and in receiving it have not been able to stop smiling every time I pick it up, it quite simply feels like a treasure.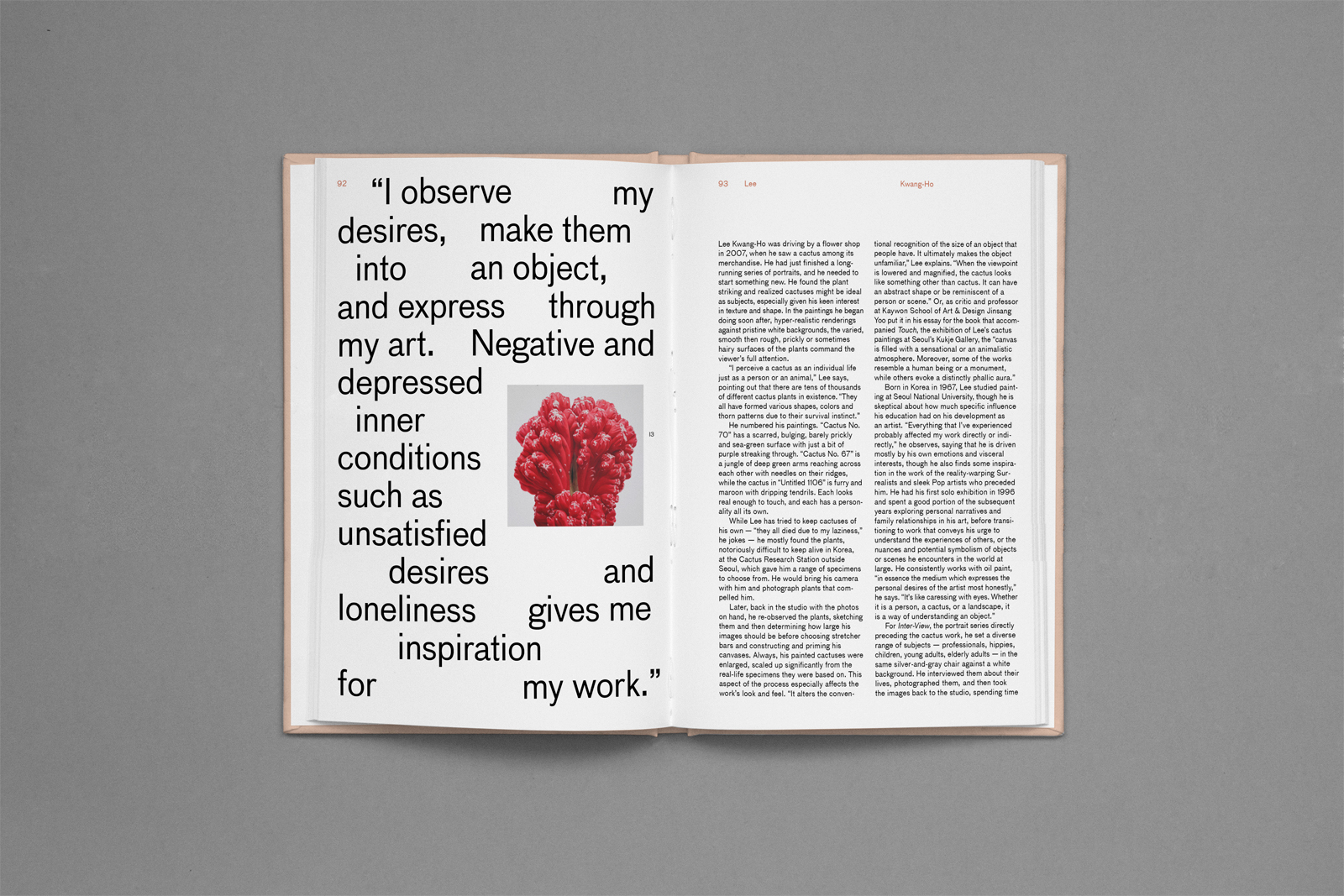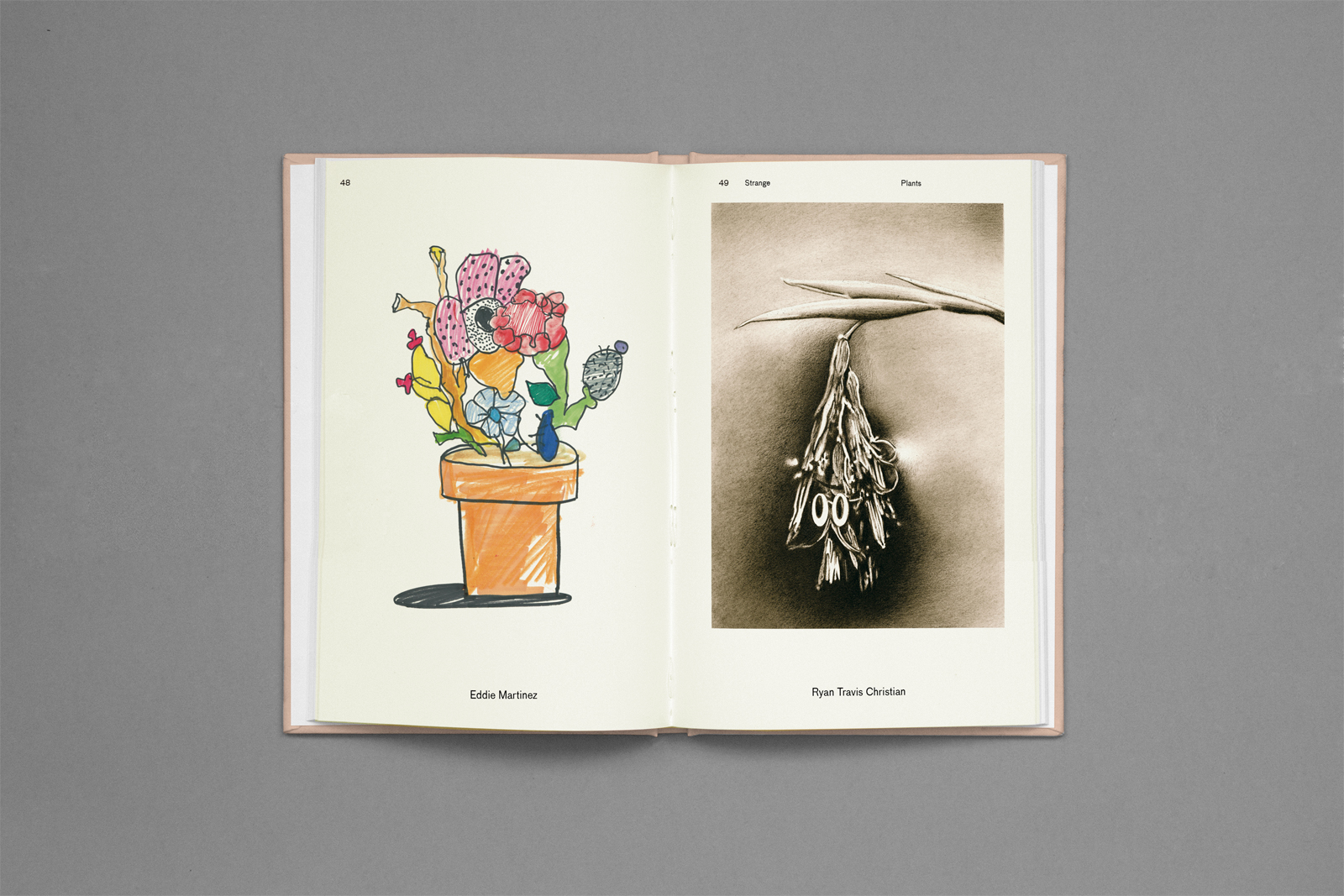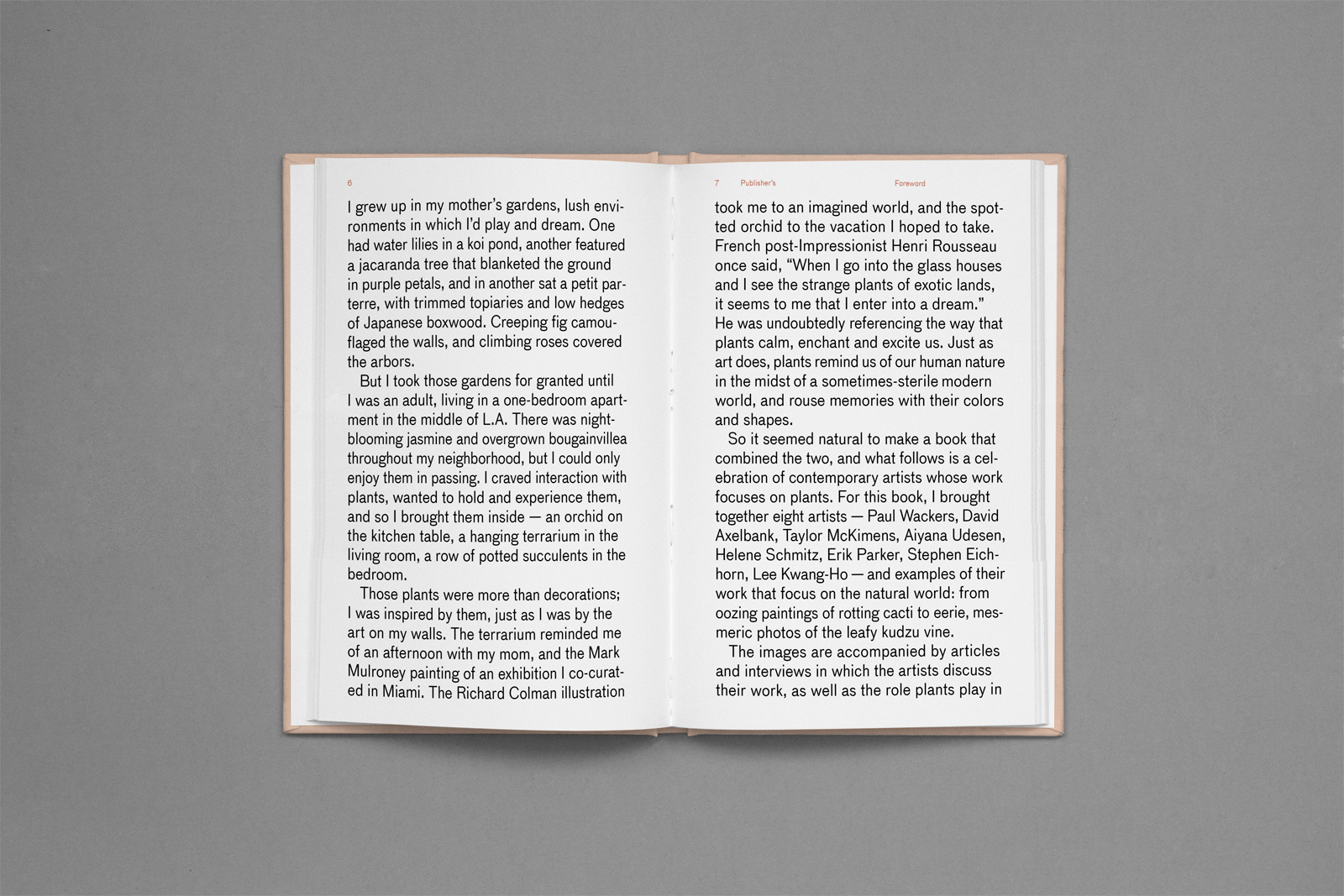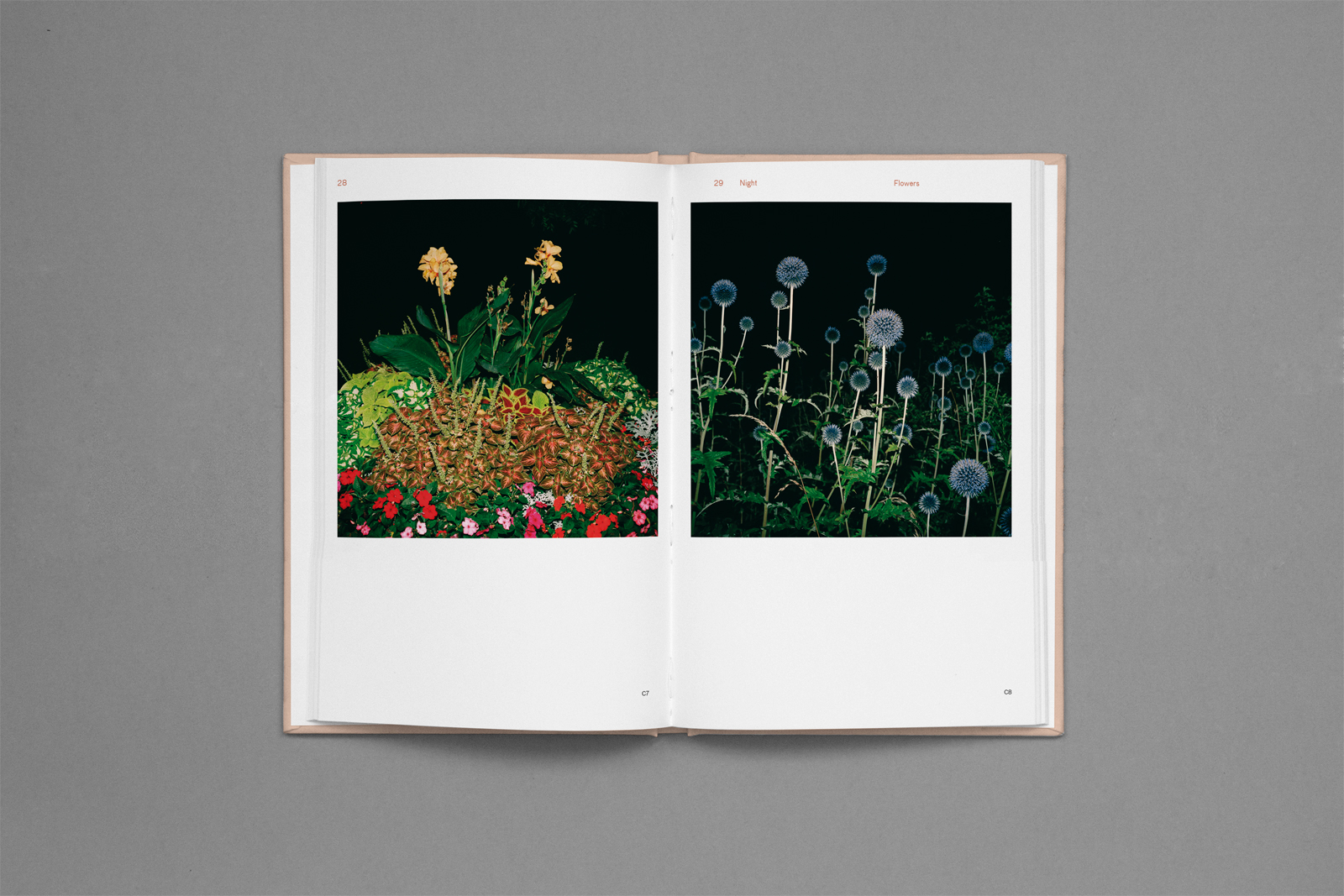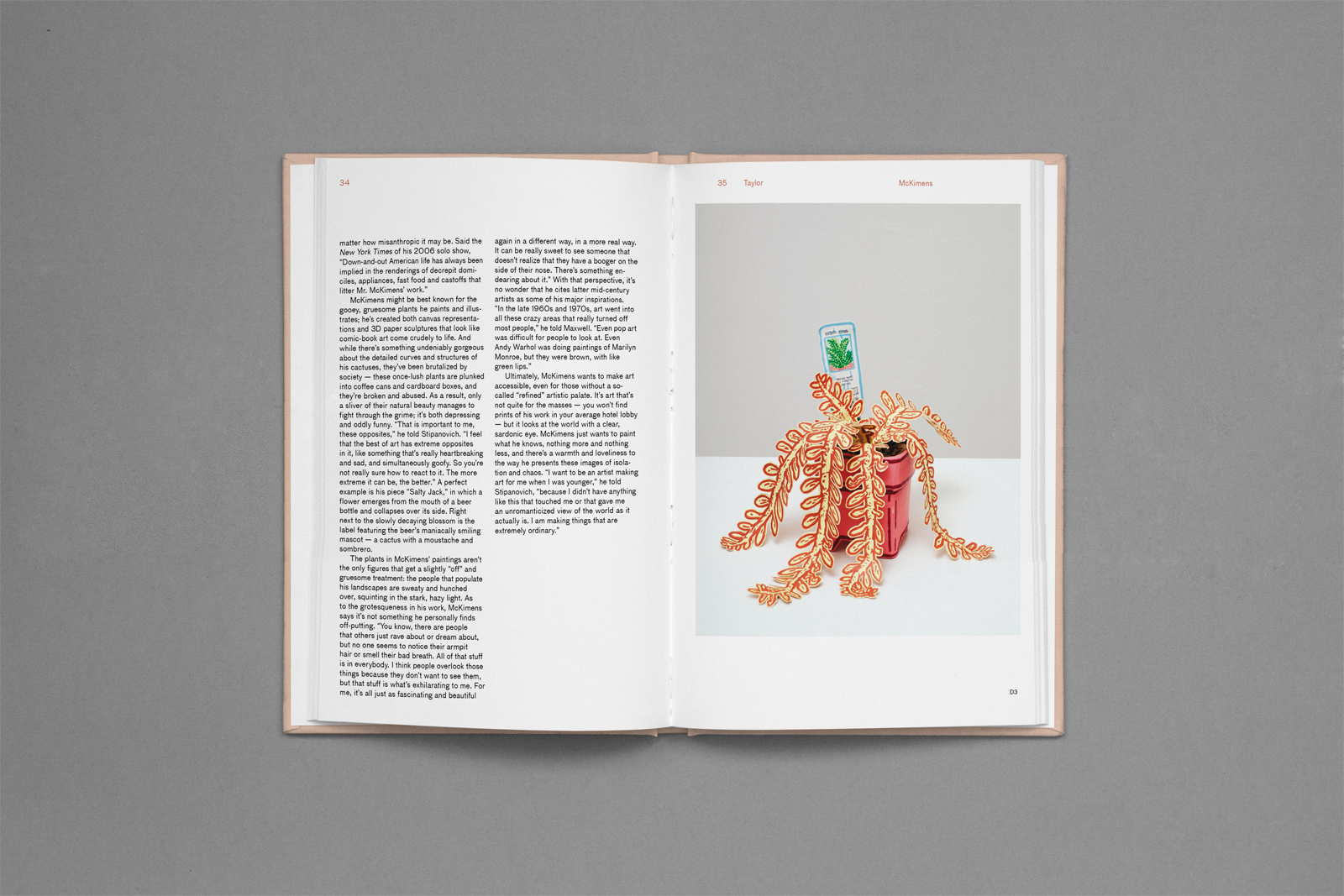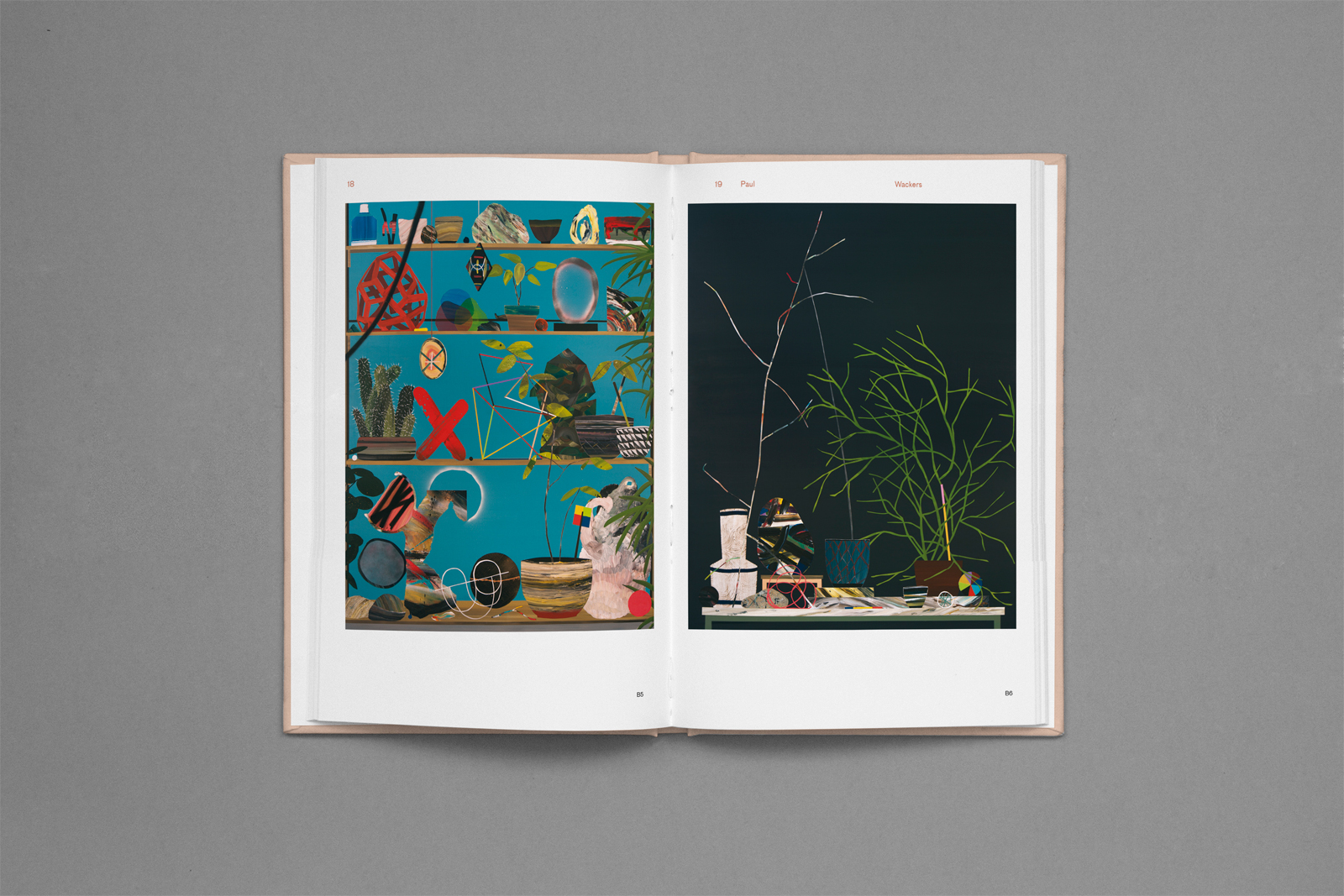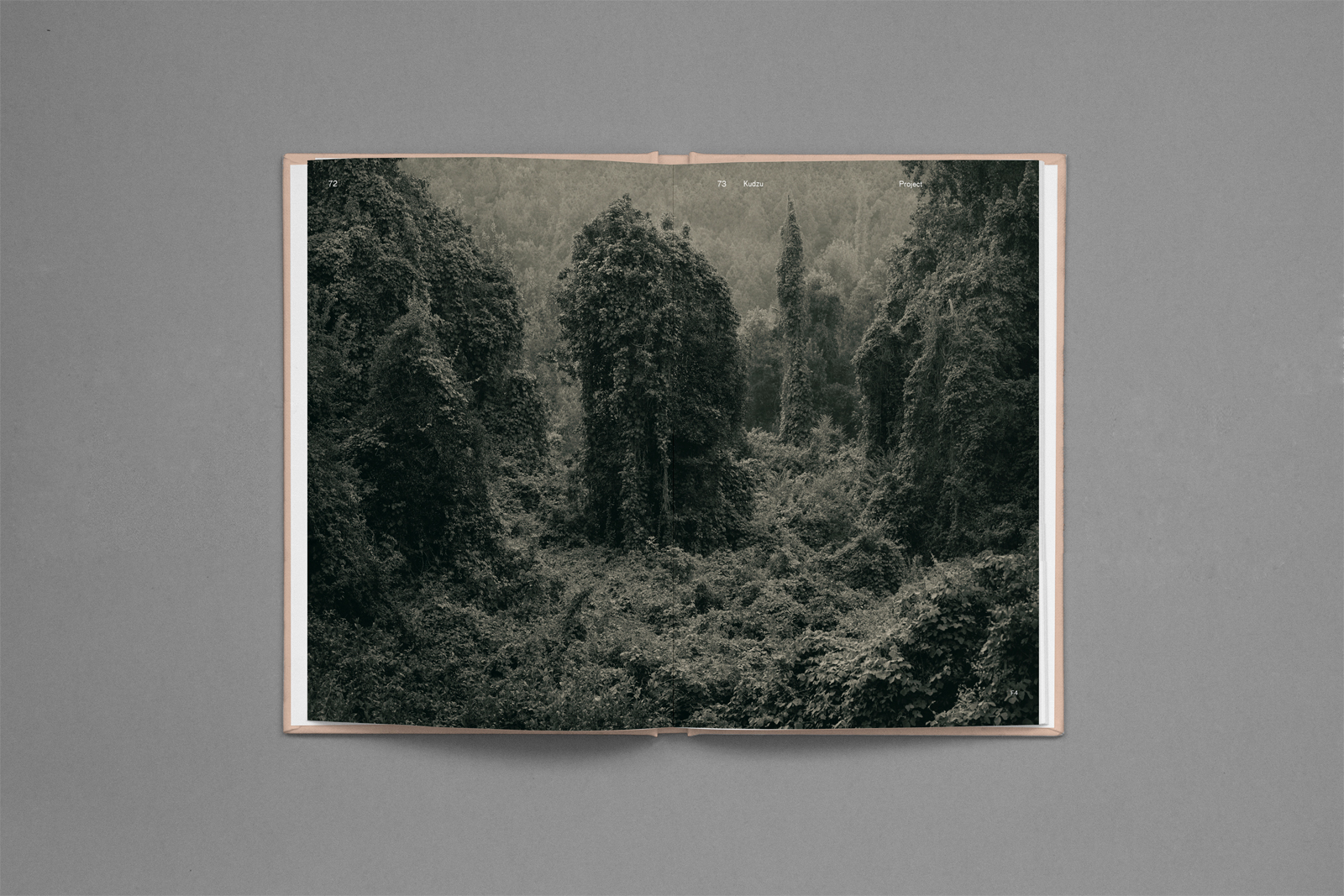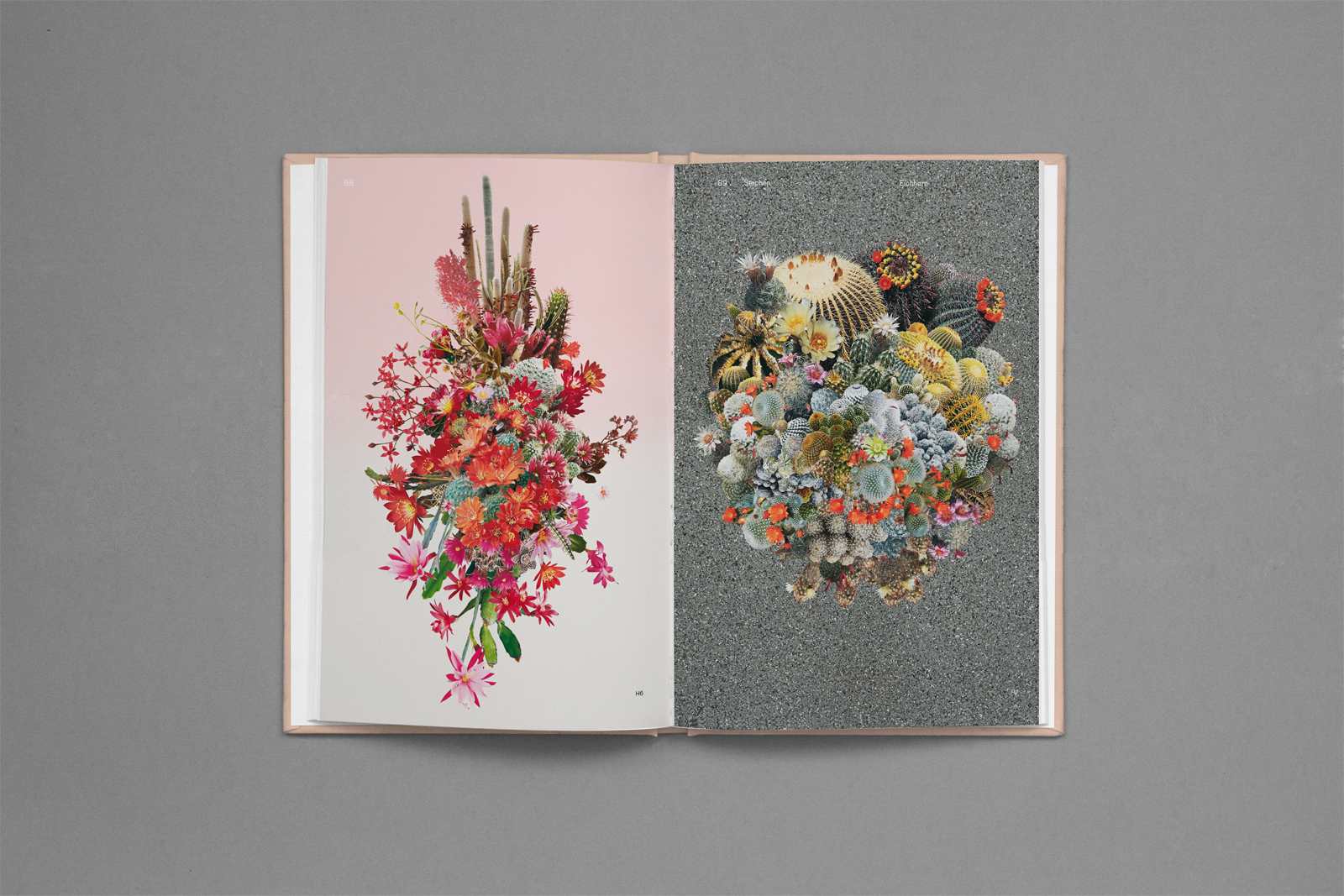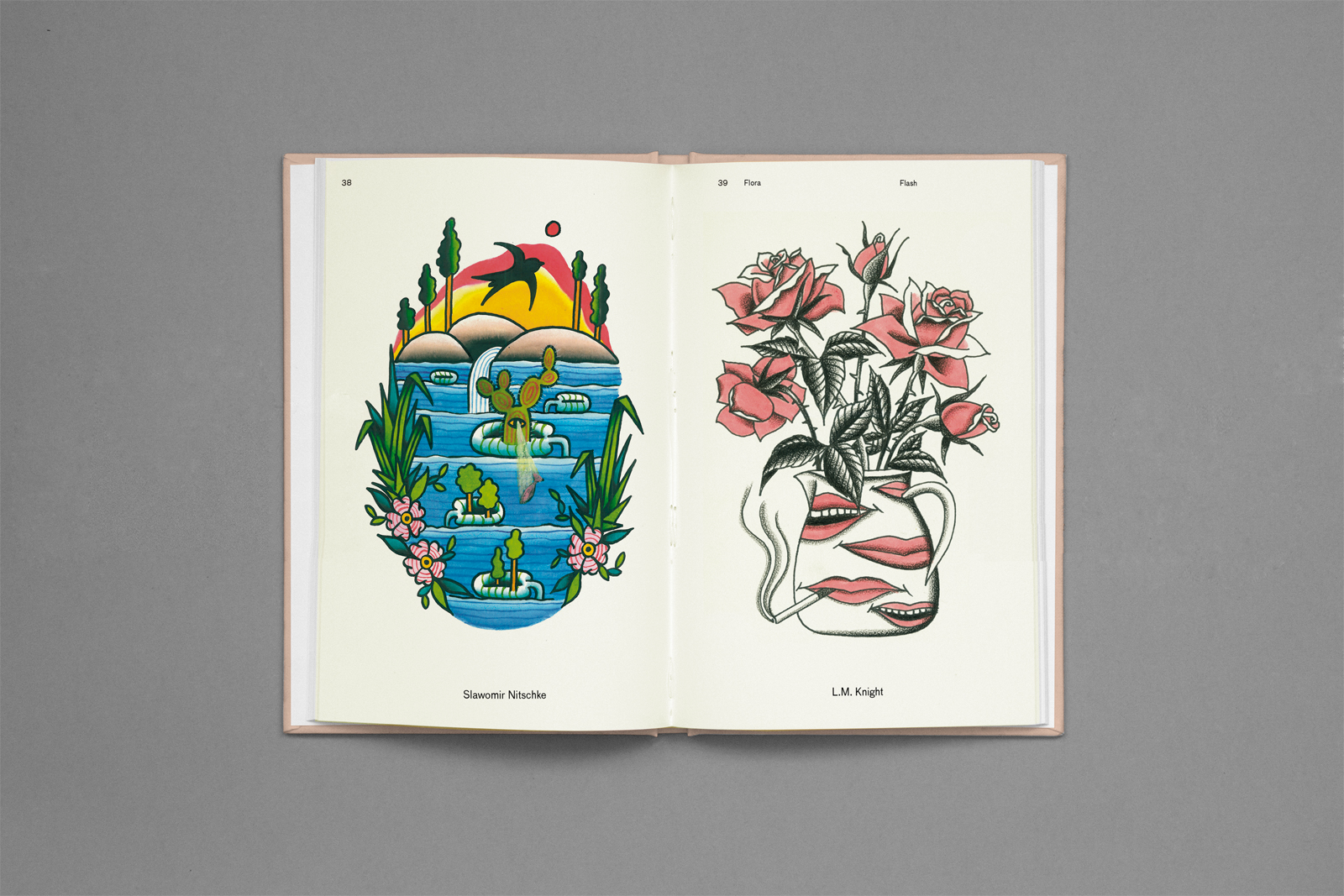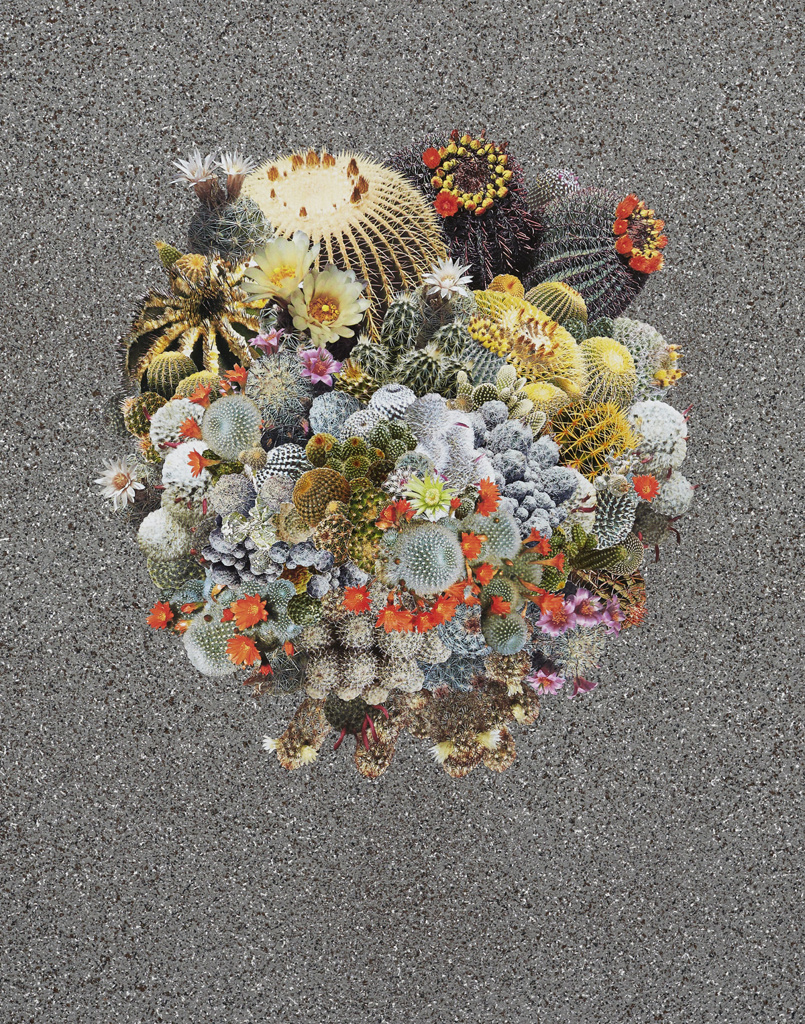 AN EXCLUSIVE INTERVIEW WITH ZIO BARITAUX OF STRANGE PLANTS
[ SANAM MIREMADI ] Strange Plants comes across as a labor of love. How did you, and how long did it take you to, come up with this conceptually?
[ ZIO BARITAUX ] It was something that I had been thinking about for a long time. I grew up in my mother's gardens—one had water lilies in a koi pond, another featured a jacaranda tree that blanketed the ground in purple petals, and in another sat a petit parterre, with trimmed topiaries and oodles of roses. But I didn't really appreciate these gardens until I was an adult, living in an apartment in L.A. with no outdoor space or plants to call my own. There were plants throughout the neighborhood—like night-blooming jasmine and overgrown bougainvillea—but it wasn't the same. I wanted to live among them. So I brought plants inside my apartment—a hanging terrarium, a potted cactus, etc. These plants brought back memories and inspired me, just like the artwork I had hanging on the walls. So the idea for the book combined my love for both plants and art, and it seemed natural to create a book that combined the two. But once I decided to make the book I probably thought about it for a few months before moving from the conceptual phase into the compiling phase. That alone took me a few months to put together before moving into the design phase.
[ SM ] How did you come across and select your artists?
[ ZB ] I knew a lot of the artists from past work, particularly those featured in the Flora Flash or Strange Plants features, in which I asked artists to create new work. I've interviewed a lot of these artists for other books or magazines, and I have personal relationships with some of them as well. For example, I've known Rich Colman for ages, Mark Mulroney and I used to be pen pals, I live with FUZI UVTPK, etc. But I discovered Helene Schmitz's work at a gallery in Paris, and some others I found through research.

But whether I knew the artist or not, I made selections based on how an artist experienced plants and the instinctive and unique ways they represented them in their work. I thought about how each artist's work interacted with the other works in the book. And I made a curated selection that fit together in a cohesive manner, but also made sure things were varied enough to appeal to different people.
I viewed curating the book in the same way someone looks at planting a garden. You don't plant a garden with one type of flower—you plant a variety of species that bloom at different times and work within the environment that you live.
[ SM ] The first edition of Strange Plants sold out in a month! The second edition is available now, why did you decide to make it the last?
[ ZB ] Yes, the book sold out so much faster than I had imagined! I wanted to print a second edition because there were so many people who wanted it. I wanted to meet the demand, and also, share the artwork in it with a larger audience. But I decided it would be the last edition for two reasons: firstly, I do everything related to the book myself (including the promotions, distribution, shipping, etc.) and I want to start a new project after this edition sells out; secondly, and more importantly, I don't want to print more because I want it to remain special for the people who do have it.
[ SM ] I'm definitely someone whose creative process is impacted by space and people. How was it working with the Folch Studio team and in their space? The environment seems like one that would really encourage creation.
[ ZB ] Folch Studio definitely encourages creation. It's a bright, open space with a window that overlooks Poblenou and the sea. It's filled with unique furniture and potted plants, which was perfect for this book in particular.
I couldn't have been happier working with Folch on this book. I've worked on a dozen or so books in the past, but this was by far the smoothest experience I've had. Plus, everyone at Folch is so nice and we had a good time when we weren't working too. I even went with one of the designers to get tattooed by one of the artists in the book. So it was a positive experience from beginning to end, and one I would love to do again.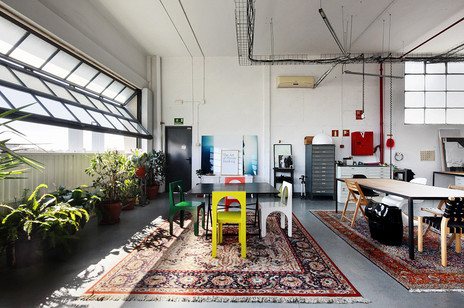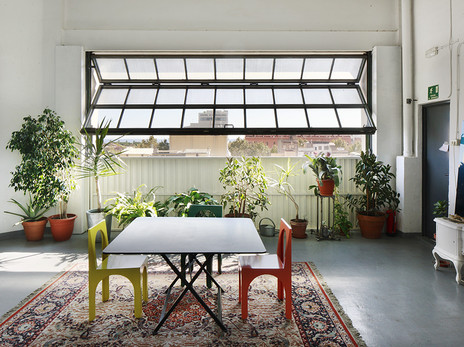 [ SM ] What was the design approach?
[ ZB ] When I provided Folch with all the content for the book, we discussed the concept and ideas for the design. One of the features in the book was supposed to mimic a vintage book of botanical illustrations, and this is where the ideas for the overall design came from. The design was meant to be delicate, I wanted to present the images and words as living forms, in a clean and modern way.
Folch designed the cover with both 'strange' and 'plants' in mind. To emphasize the strangeness, the cover arrives with a blank surface, which is definitely unusual for a book. To emphasize plants, and inspire the feeling of pressing flowers inside a book, the cover images come as adhesives, which can be found as soon as the reader opens the book.
[ SM ] What's next for Strange Plants? Do you have other projects in the works?
[ ZB ] Yes, I'm working on the second volume of Strange Plants now. It will come out sometime in 2015. FUZI UVTPK and I will also be opening a creative space in Barcelona in 2015. It will be a private studio where he tattoos, plus a gallery and shop. The shop will combine our two universes and feature our brand, books and things we have collected in our travels.
[ SM ] Who or what are you inspired by?
[ ZB ] There are so many things that I'm inspired by. Of course, plants are such a big inspiration for me—their colors and shapes are so enchanting. I'm also really inspired by the sea. In the warm months, I like to find hidden coves and go snorkeling. I'm really inspired by the light and movement under the water. I'm also really attracted to things that are well made, from a book to a ceramic pot. For example, I went to Tenoversix the other day, and was really inspired by the quality of some of the items there, like a pair of ATP sandals and the Building Block bags. It inspires me to create things at a higher level.
STRANGE PLANTS and prints of featured artwork are available here.
WORDS | Sanam Miremadi [ ChloeTouran ]
IMAGES [ STRANGE PLANTS ] | Zioxla
IMAGES [ Folch Studio ] | Folch Studio